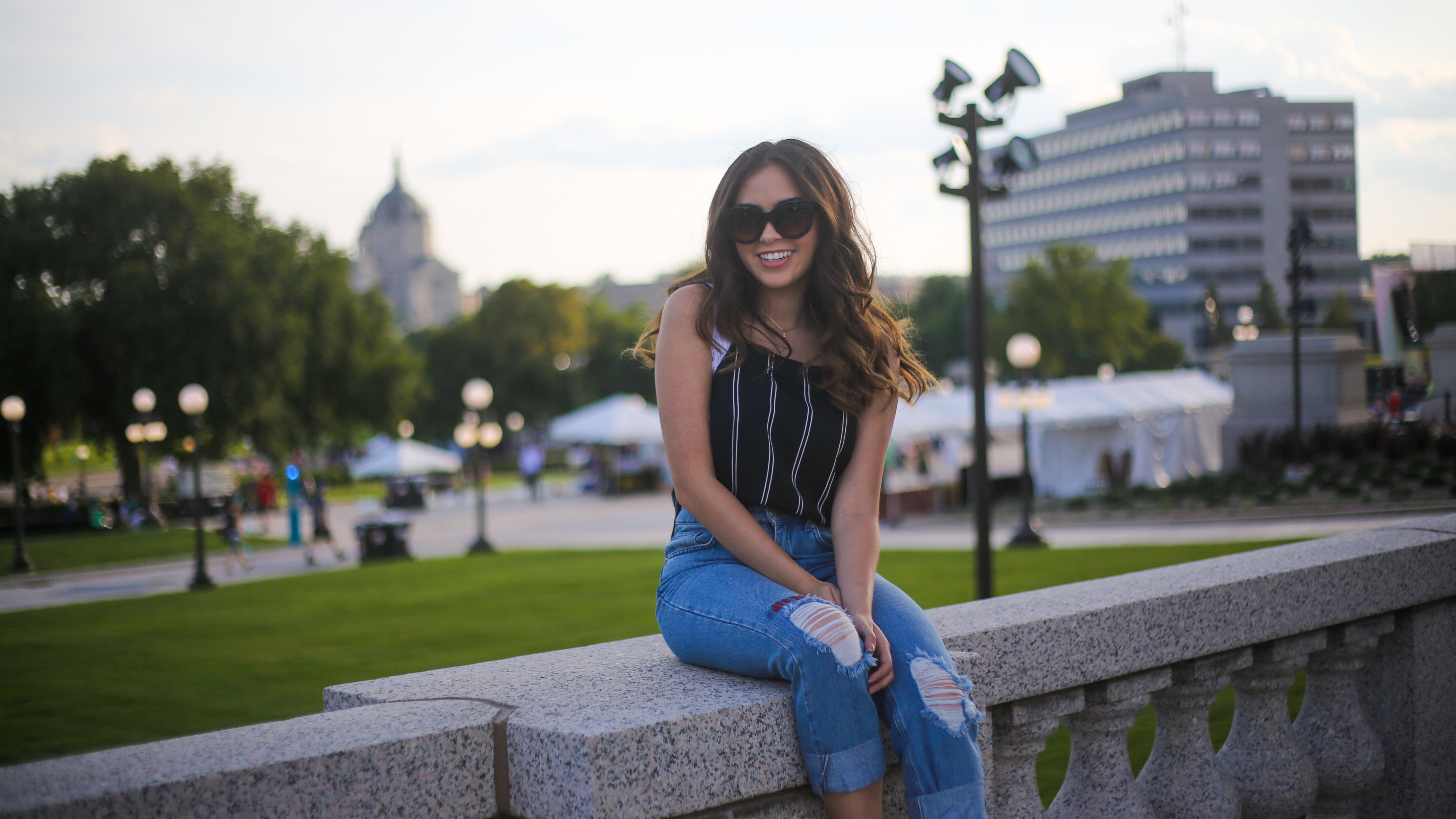 As my first official blog post, EVER, I wanted to do something fun, but also informative. A little get to know me, if you will. However, I didn't want it to be essentially the same thing as my 'About' page, so here I am doing '25 Questions'.
Your Middle name? Marjorie, after my grandma on my father's side.
Your height? 5'2″. Yes I know, I'm unbelievably short. Fun fact: When I meet subscribers in person, I always get told, "I thought you were a lot taller!" LOL, nope!
TV show you can watch over and over again? Criminal Minds or Bones.
Star Wars or Star Trek? I'm going to get SO MUCH hate for this, but tbh I've never really seen either… I've seen the first Star Wars and the last Star Wars, but that's pretty much it. I suppose if it were a life or death situation though, I would choose Star Wars. I do know all the quotes and iconic moments.
Your drink order at a bar? Depends on my mood, but either a Heineken or a cranberry vodka.
Your drink order at Starbucks? Once again it depends on my mood, and the weather! Passion tea lemonade with 2 pumps of classic syrup, an iced caramel machiatto with just a bit of extra caramel, or a hot vanilla latte.
Are you a morning or night person? Definitely morning. When I'm at home and not traveling, I can't stay up past 11 PM to save my life.
What always makes you smile? My incredibly handsome fiancé, cute animal videos on Facebook, and really adorable babies .
Someone who always makes you laugh? My incredibly hilarious fiancé!
Seriousness or sarcasm? Sarcasm. And I'm very good at it too. Often times, people can't tell when I'm being serious or sarcastic.
Something that makes you angry? There is so much to write here. Racism, disrespect for humanity, ignorant people, people who abuse and neglect animals, entitlement, when someone gets rewarded for not doing their job / what's right, etc.
Pet peeves? When people DON'T USE THEIR BLINKER WHILE DRIVING. Turn on your dang blinker people.
TV show you can't miss? Gosh, I don't really keep up with scheduled TV… Nothing, I guess?
Favorite smell? Vanilla- so sweet.
Your first crush? Funny story here. The first crush I can really remember having was on this guy, Jacob Gray, in the first grade. He was in the second grade and we were in a first/second combo class together and I thought he was so cool and dreamy. I went home one day to my grandparents and decided to write him a love letter to tell him this. Of course, this was how to get him to like me back! Not weird at all! First grader logic, right?
So I wrote Jacob the letter, left it on my desk at home to be put in my schoolbag for the next day, and went about the rest of my afternoon. Well, my grandpa came across the letter AND READ IT. AND THEN SHOWED IT TO MY GRANDMA. AND THEN THEY BOTH CAME TO ME AND TOLD ME HOW CUTE IT WAS. My goodness, I don't think I was ever so embarrassed in my life. Poor little first grade Jess. So I grabbed the letter from him, ran off, ripped it up, and vowed that it was a sign to never tell Jacob Gray I liked him.
The end.
Place you are most likely to max-out your credit card at? Anywhere with a 'home' section. I am a sucker for home decor. Ross, Marshalls, and Anthropolgie are all some of my greatest loves, but also my greatest fears.
Someone who inspires you? Zendaya. She is the greatest. She is a style icon, uses her platform and her voice to promote good in the world, hilarious- all around talented.
Your perfect dessert? Oreo cheesecake. My mouth is watering just thinking about it.
What's your biggest regret that you have in your life so far? Not going to the TMH tour in 2013…
What was your favorite childhood television program? Everybody Hates Chris. That show was hilarious.
Current Celebrity crush? Harry Styles, forever and ever.
Do you have any tattoos? Tattoo-less.
What's your dream car? Aw, man. As basic as this is, I would love to have a black Range Rover. They just look so cool!
What book(s) do you always recommend? The Help, #GirlBoss, and The Glass Castle.
Food you absolutely will not eat? Papaya. YUCK!