Hi, it's been a cool minute.
I am painfully aware of how long it has been since I've posted here on my blog; it's definitely got me feeling like this sweating emoji 😅. BUT, I am so determined to get back into writing and sharing more with you here on my blog.
I've decided that this first post back is going to be a lengthy ramble post- sharing what's been going on in my life, how I've been feeling, projects I'm working on, and whatever other random bits and bobs I think of.
What's Going On In My Life + In My Head
Here in LA, we're still in quarantine mode- it's been about two months now I believe. Not too much has changed in my life though, to be rather honest. I've worked from home for a couple of years now, so I'm fairly used the #stayinside life. Though I do quite miss all of my outdoor activities as well as seeing my friends and family.
This, as with all things, soon shall pass and before we know it, this will be one of those things we look back at and think, 'Hey remember that crazy time?"
With everything going on and the lack of additional activity beyond just working, I have been struggling a pretty fair amount. It's been weird. For a couple of days, I'll be kicking butt, getting stuff done, and I feel unstoppable. Then the next morning I wake up feeling like someone punched me in the face and all I want to do is lay around, not being able to find the motivation to do anything. Of course, life is typically like this- where you have highs and lows; some days are good and some are bad. But during this time period, my highs and lows, I'm finding, are a lot higher and a lot lower. So that's been something interesting to navigate.
But now moving into May, and having become more accustomed to this new normal, I feel like I may have found a rhythm of some sort. I've been having less of a rollercoaster of emotions, and fewer motivationless days. This, I directly attribute to following a morning ritual (a less cringey way of saying morning routine lol). I used to think morning routines were absolute BS and something that 2011 YouTube invented solely because it was good content.
As I've found out in the last few months, I was COMPLETELY wrong. I started off my year following a morning ritual and then fell off at some point. Then as quarantine began happening, I realized I needed to re-establish some structure into my life and brought the morning ritual back. And for the most part, excusing a few days, I've been pretty damn good at sticking to it. The days I follow my routine, I always have a much better day and find myself in a much better mood, than the days I don't follow it. So now, I make sure that each day, I do my best to stick to that morning routine.
What I've Been Working On
I've been working on a few videos that I'm rather proud of. Some have already been released on my channel, some are being edited as we speak, and some are still only bullet points and outlines in my journal.
Yesterday I posted this video, pulled from my content archives. It's a thrifting vlog I filmed back in October of 2019, when we visited Toronto. After I had filmed the vlog, I didn't think it was good enough, so I put away the footage and forgot about it. The other day, I rediscovered the footage and decided to take another crack at it and to try putting it together in a different way from what I had originally intended. It turned out great and I'm very proud. 🙂
I FINALLY, did a a major overhaul on my apartment and got things cleaned, organized, and decluttered. Things had really been piling up from the last 2-3 weeks prior, and from previous decluttering and cleaning sessions. Things are still clean- we're still going through each room and continuing to declutter. My husband and I now feel so much more at peace in our own home.
My husband and I also baked some delicious cookies together, and did a fun Q + A answering a plethora of questions you guys had sent in. We talked about our disastrous wedding, how to maintain a strong relationship, and how to get out of a creative rut.
And the last video I want to share is my most recent thrift flip. In this video I transformed a few pieces and opened up about getting over perfectionism, and trying to share more of the 'casual, just-me-being-me' Jess. The pieces turned out awesome and I had such a fun time.
What's Coming Next
I'm working on SO MANY THINGS that I'm incredibly excited about. I feel so inspired to create for the first time in a long time, and I can't wait to share all of my fun ideas and content with you.
In tomorrow's video (God willing lol- I'm still working on the edit, but I'm pushing myself!), I am editing your photos that so many of you sent in. It was so lovely to see all of your beautiful faces and to get the opportunity to edit photos of special moments in your life. I'm really looking forward to sharing this video with you.
Finally, I'm getting back to this here blog! I'm going to keep creating fun things for TikTok, I'll be working on lots of microcontent, and truly doing my best to persist with pushing my creative boundaries. I want to keep making things I'm proud of, creating content that you guys will enjoy, and continue making myself uncomfortable by going out of my comfort zone. 🙂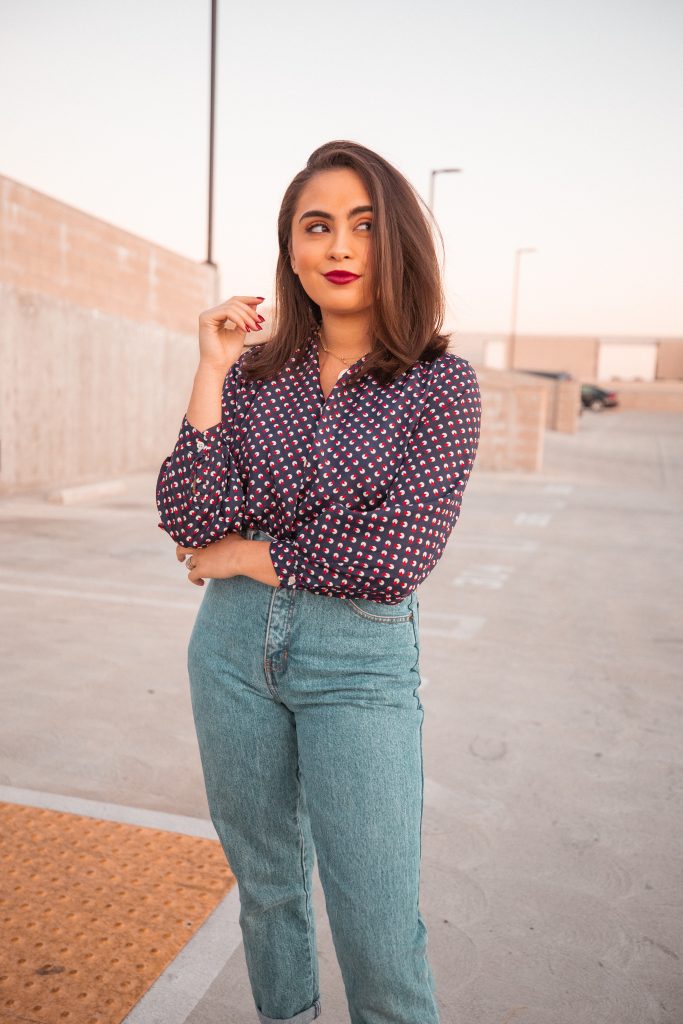 I'm going to end this incredibly lengthy blog post by sharing a quote that perfectly parallels my previous paragraph:
"Always go with the choice that scares you the most, because that is the one that is going to help you grow." – Caroline Myss
Thank you for reading today's post. If you read the entire thing, please let me know so I can profusely thank you for being lovely. 💕
all the best,
jess xo