25 Holiday Movies to Watch Throughout December
Long time no post, I know! With the wedding now being over, I finally the chance to return to both YouTube and blogging. To kick off the December posts, I'm sharing with you 25 holidays movies to watch until Christmas.

1. Love Actually
One of my favorite Christmas movies ever! I love movies where multiple storylines end up coming into one. And Hugh Grant is in it; Christmas and Hugh Grant? What more could you ask for? This is such a great movie and has a little something for everyone.
2. Christmas With the Kranks
This movie is hilarious. I watched it with my husband's family last year and I really didn't know what to expect. SO FUNNY. A good movie to watch for when you're feeling a little tired of Christmas.
3. Elf
Such an essential movie for the holidays. That is all.
4. The Santa Clause
This is one movie I honestly will never get tired of. I think it just perfectly captures that Christmas magic and puts it into a fun movie for everyone to enjoy. I really hope that my future kids will love it also because this is for sure one movie that will play in our house every holiday season.
5. Miracle on 34th Street
A heartfelt classic that will leave you feeling all warm and tingly inside.
6. The Grinch
Agh, this movie is the best! I've already watched it twice in the last week and it's only December 2nd. 😂 Jim Carrey as the Grinch is just so gosh darn funny and actually a bit relatable…
7. The Holiday
If you love Christmas rom-coms, this movie is for you. Lots of laughs, a few cliches, an adorable elderly next door neighbor, and a handsome man with a British accent. You in yet?
8. New in Town
Another great movie shown to me by my in-laws (tbh, they've shown me 50% of the movies I love). This movie stars Renee Zellweger who plays a snooty corporate city woman. She has to travel to Minnesota for work and she realizes pretty quickly that she's not cut out for freezing temperatures, driving in the snow, and Harry Connick Jr.
9. Home Alone
If you haven't seen Home Alone by now, you're doing something wrong with your life. Open a new tab, find it online, and watch it.
10. Jack Frost
A really cute movie where the CG is a little creepy looking, but the storyline is good enough to keep you from thinking about it LOL. Also, really nostalgic movie for us 90's kids.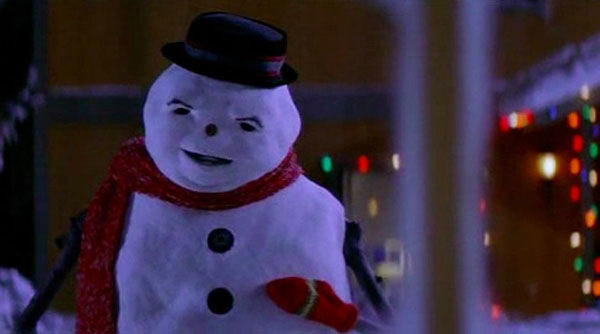 11. It's a Wonderful Life
A Christmas classic that will make you appreciate what you have in your life. Also, it gave us this iconic .gif shown below.
12. The Last Holiday
Gosh, do I love Queen Latifah. This is SUCH a warm, feel good movie and will keep you with a smile on your face throughout. I'm so mad Netflix took this off because this was my go to movie to watch for every occasion.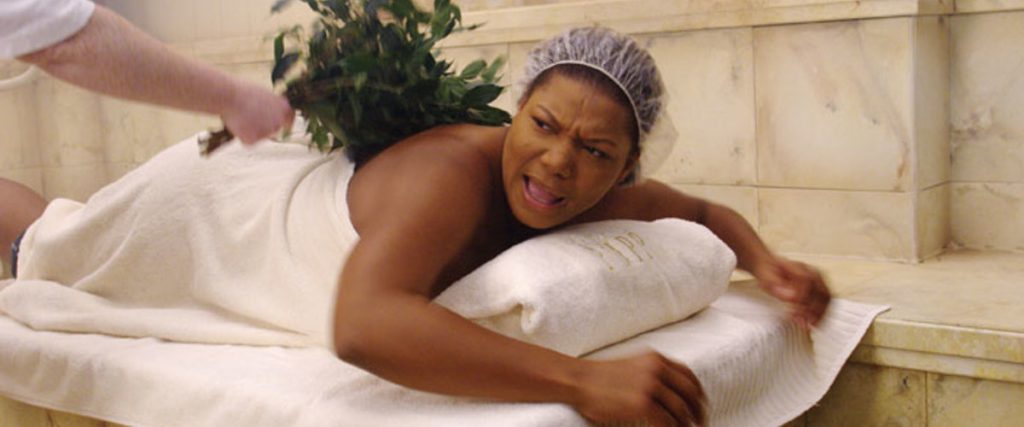 13. 12 Dates of Christmas
Okay, this is one of this borderline cringey, cliche Hallmark-esque movies, but I still really, really enjoyed it. I was like, "Yeah! You go girl, get your second chance!"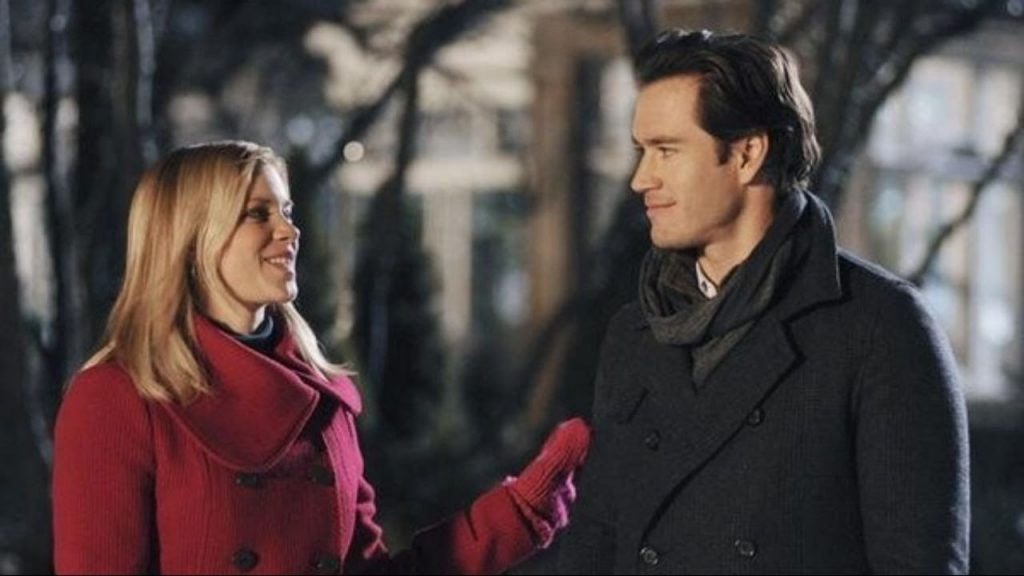 14. Polar Express
This was one of my favorite Christmas movies as a kid- I wished so badly that it was real. To my childhood delight, the Christmas spirit is so alive in this movie, it felt real.
15.Rise of the Guardians
SUCH AN UNDERRATED MOVIE THAT NO ONE EVEN KNOWS ABOUT. If you haven't seen this movie, please go watch it. It stars all the holiday heroes- Santa, the Easter Bunny, the Sandman, the Tooth Fairy, and of course Jack Frost. It's so funny, so cute, and so, so good.
16. A Christmas Story
Another Christmas classic that'll keep you laughing and smiling the whole time. If you haven't seen it, once you do- you'll finally understand the leg lamp joke.
17.The Family Stone
A movie full of sass, funny moments, and a Rachel McAdams vs. Sarah Jessica Parker rivalry. A comedic, warm movie about family exploration and acceptance with some great character development.
18.The Nightmare Before Christmas
A fantastic animated movie that works for both Halloween and Christmas. Jack Skellington truly brings a spooky air to the Christmas spirit.
19.The Spirit of Christmas
I watched this on a whim last week and I hated that I really enjoyed it haha. It's another one of those Hallmark-esque Christmas rom-coms full of cliches- there's a woman and a ghost and a snow cabin and LOVE…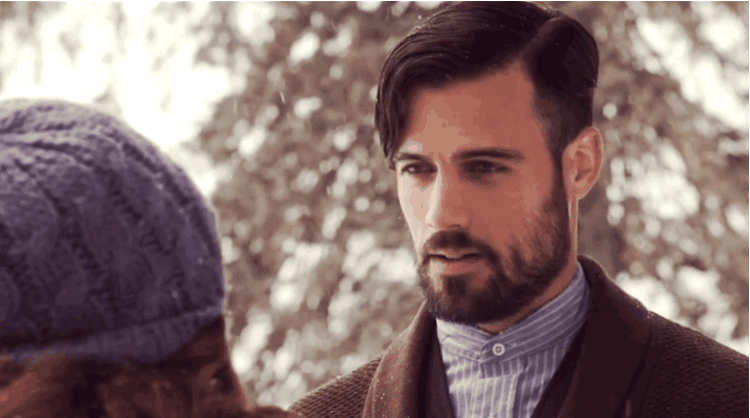 20. The Year Without a Santa Claus
Another Christmas classic with some very fun songs. A holiday essential for me.
21. Deck the Halls
This is SUCH a funny movie. A little over the top with the jokes, but if you just go with it, it's a good time.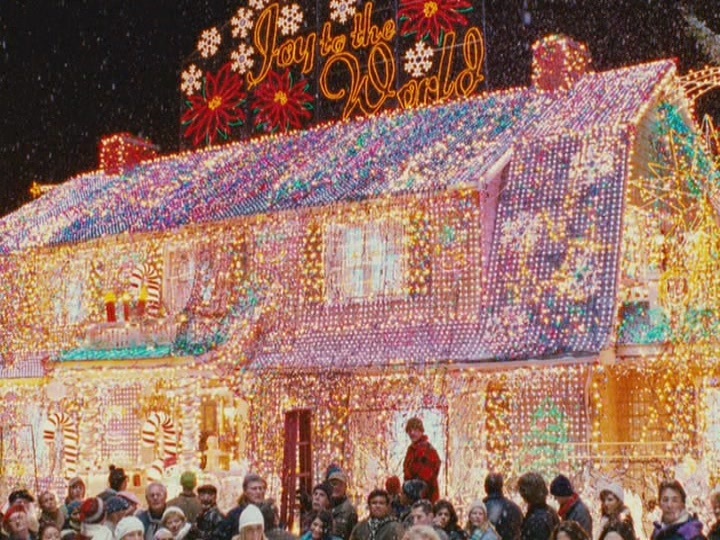 22. Jingle All the Way
A father's journey to trying to get his son the latest and great toy for Christmas. Arnold Schwarzenegger is so funny in this movie and it's just a great, nostalgic for us 90's kids.
23. Olive the Other Reindeer
Awwww, this movie is another one of my childhood favorites. This movie was the reason why we named our first dog 'Olive'. SUCH a cute movie and definitely great for kids.
24. National Lampoon Christmas
So I personally don't enjoy this movie, but this is one of my husband's go-to holiday films. He says, "This is a good one for making fun of Christmastime with dysfunctional family antics and 80's slapstick humor! It's a little slower paced but my family watches it every year for some good laughs!"
25. Four Christmases
Reese Witherspoon. Vince Vaughn. Guaranteed laughs.
* New Year's Bonus Movie*: New Year's Eve
I really love this movie, but I know a lot of people don't because they think it's corny. BUT If you love a good rom-com despite endless cliches, I think you might like this. 🙂
That wraps up my list of 25 holiday movies to watch until Christmas! If you watch any of these please come back to this blog post and let me know what you thought! If you have any holiday movies you'd like to share, please write them in the comment section and I will be checking them out!

Lots of love,
jess xo