Hello fellow thrift lovers! If you follow me on essentially any other social media platform, chances are you've seen me post about my love for thrifting at least once. I would honestly say approximately 65% of my wardrobe is thrifted haha.
Funny enough, I actually grew up shopping at thrift stores. My parents would take me and my brother thrifting on the weekends and that's where we got a lot of our furniture and clothes. Back then I used to be really embarrassed about it because when you're a kid, you want what everybody else has and you just want to fit in. I thought having secondhand pieces made me uncool, when in reality it probably ended up making me the trendiest, most originally dressed 4th grader hahaha.
The funny part of it now is that in the last 6-7 years, I have become an avid thrifter and now it's actually become an aspect of my job. Pretty freakin' cool. ANYWAYS- from my years of thrifting, I've picked up quite a few tips and tricks along the way and today I'm sharing my top 10 with you!
1. Go early
Things very easily get picked over as the day goes on, especially if there's a sale / coupon happening. If you want to look through the best selection, go early and go on days that they put their new stock out.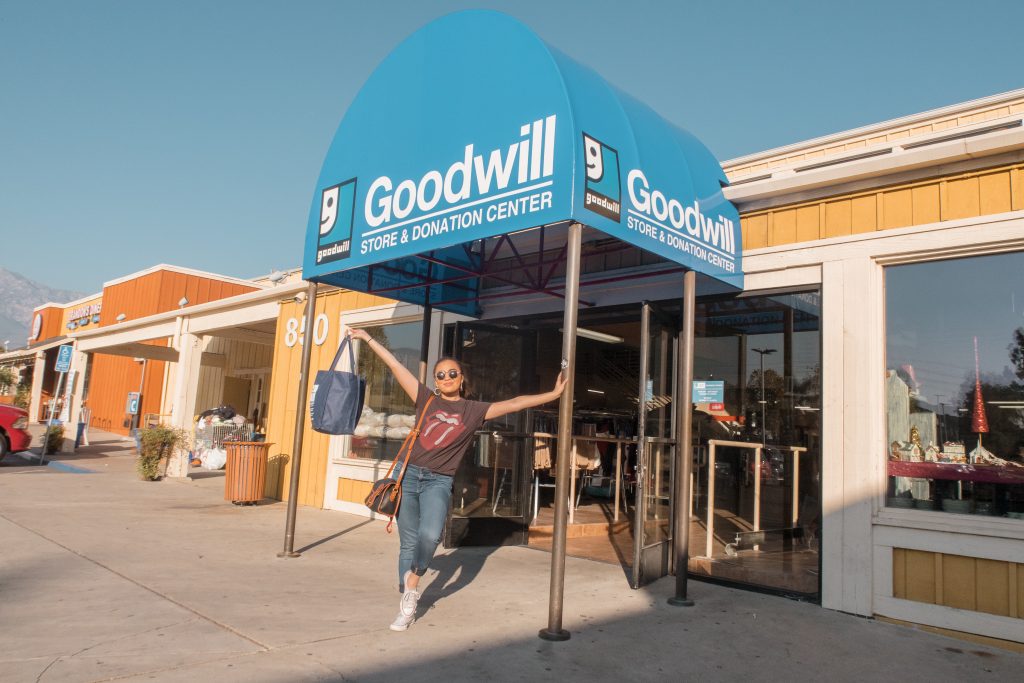 2. Avoid Weekends
Thrifting is super popular now, so I typically try to not go on weekends because it's so busy and picked over. I find the best times are weekday mornings. There are some really competitive thrifters out there now, especially people who resell pieces, so to make sure you get a good chance of find something awesome, try to stick to weekends.
3. Have an Idea of What You're Looking For
Whether it's furniture, current trends, seasonal pieces, etc. Of course it's not at all guaranteed that you'll find it, but I've definitely found that keeping to what I'm looking for keeps me saving time and money!
4. Check for Sales
At most thrift stores they have a tag color of the day where it's a % off, so you can save money!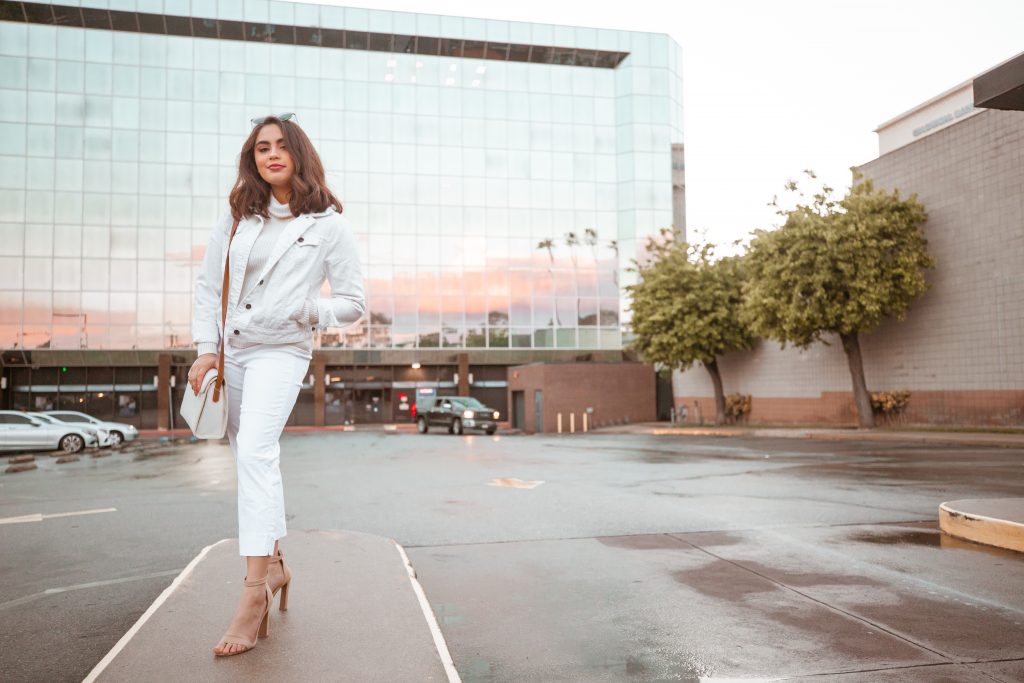 5. Always Try Before You Buy
I always talk about this in my videos, but it's good to reiterate! Try before you buy because you never know how things will fit. Soemtimes things can look super cute on the hanger, but once you get them home, they don't look so great. Especially if it's vintage, because vintage usually runs a couple sizes smaller.
6. Check Every Section
Besides my two favorite sections of women's outerwear and home, I always check everywhere else- men's, scrubs, put back racks, kids lol. Sometimes there are some great finds in there and on occasion sometimes items are misplaced, randomly put on racks. Most of my favorite pieces are from the men's section! Always worth checking.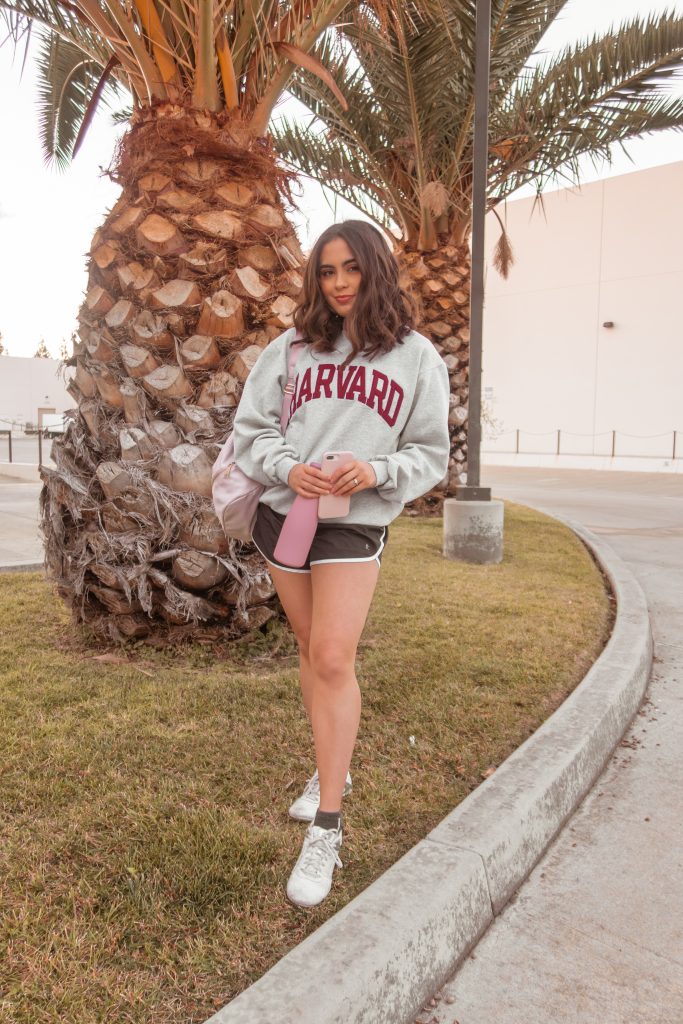 7. Dress Comfortable

Dress in something you feel comfortable in, but also in something that you can easily change in and out of. Avoid things that have a lot of buttons or tight clothes because it gets tedious to take off and put back on.
8. Look for Quality
Always check for holes, rips, stains, etc. If you find something you love, but it has a rip, consider if it's fixable and if you would actually take the time to fix it. Looking at another aspect of this topic, look for certain attributes in pieces that indicate quality and well made pieces. For example, lining in coats, woven pieces, hand made pieces, leather shoes will say 'vero curo', real designer purses always have label inside, etc.
9. Is it worth it?
Just because you're at a thrift store, it doesn't always mean the price is good. I've noticed lately that a lot of thrift stores are marking prices up because thrifting has become quite popular. Consider if the price is a great buy or if you could buy the same thing new for nearly the same price.
10. Buy Because You Like It
Don't buy just because it's cheap. I know it's easy to get carried away with low prices, but if you only buy because it's cheap, not because you love it and you'll wear it often, then it might end up just sitting in your closet taking up space, collecting dust.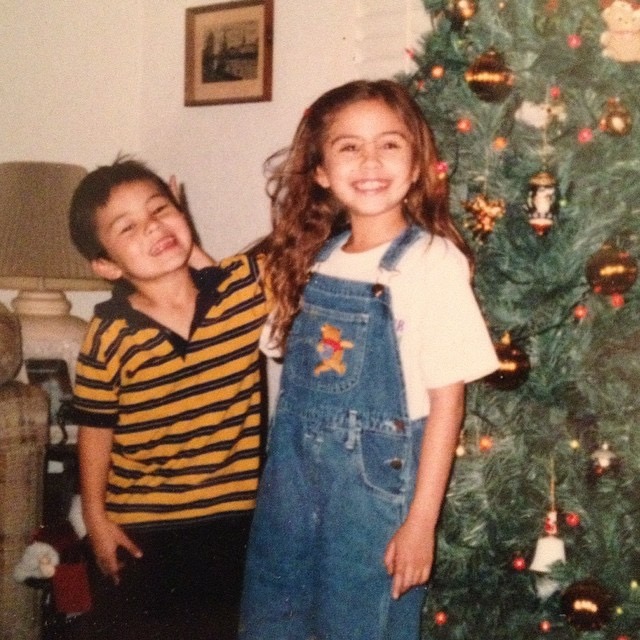 To close out this little blog post, here's a cute little photo of my younger brother and I when we were kids just cheesin'. 🙂
Sorry I've been completely MIA these last few months, but I'll go into all that in an upcoming blog post as I hop back on the blogging train. If you guys have any tips or tricks for thrifting, share them in the comment section below.
all the love,
jess xo