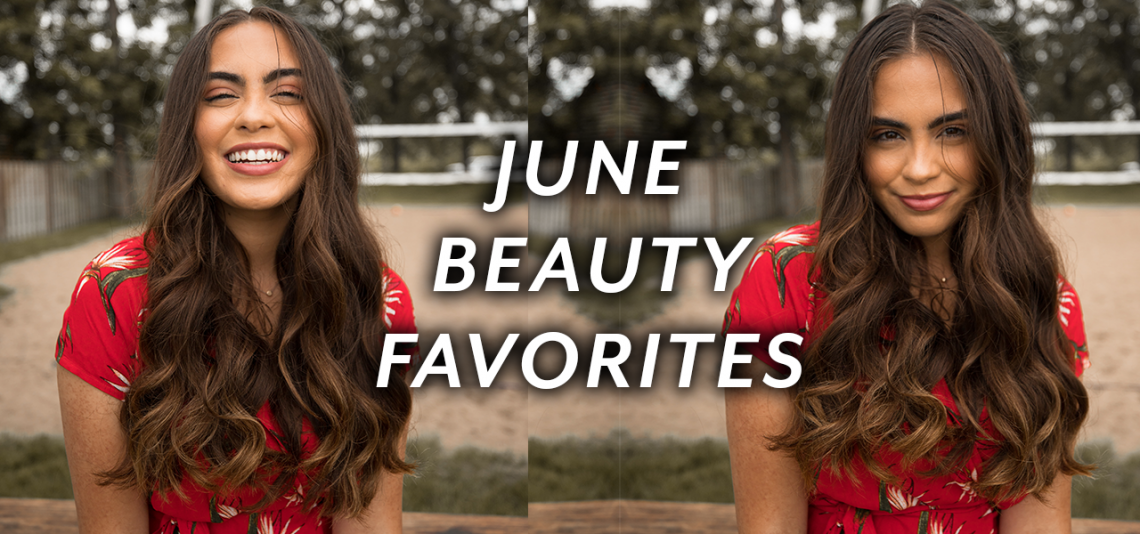 My 7 June Beauty Favorites
Hello again babes! Lately I have been really loving how both my skin and my makeup look. My skin has been clear and even, and it has been consistently for the last few months. TRULY AMAZING. As for my current makeup routine, I think it's the perfect glowy, natural makeup look for summer. I'm about to spill what my 7 June beauty favorites are that have been making all of this possible!
Whether I'm in the mood for a full-face makeup look, or if I want to go super minimal, mascara is ALWAYS essential for me. Out of the dozens of mascara I've tried over the years, this one makes my top five. It makes your lashes look long, dark, and full and high key, it's totally a knock-off of the Too Faced Better Than Sex mascara, for a fraction of the cost.
This moisturizer seriously saved my cracked, dry winter skin. I started using this product last fall as my skin started to get dry as the weather started to get colder. My skin was so dry, but this product was a lifesaver!
Sometimes I do still get a few little dry patches on my chin and right around the corners of my nose. When my everyday moisturizer doesn't quite do the trick, this suuuuuper moisturizing thick cream, fixes those patches right up. I apply the moisturizer right before I go to bed and let it sit on the dry patches over night. When I wake up, the dry skin is either re-moisturized or the skin is ready to be exfoliated off in the shower. Highly recommend.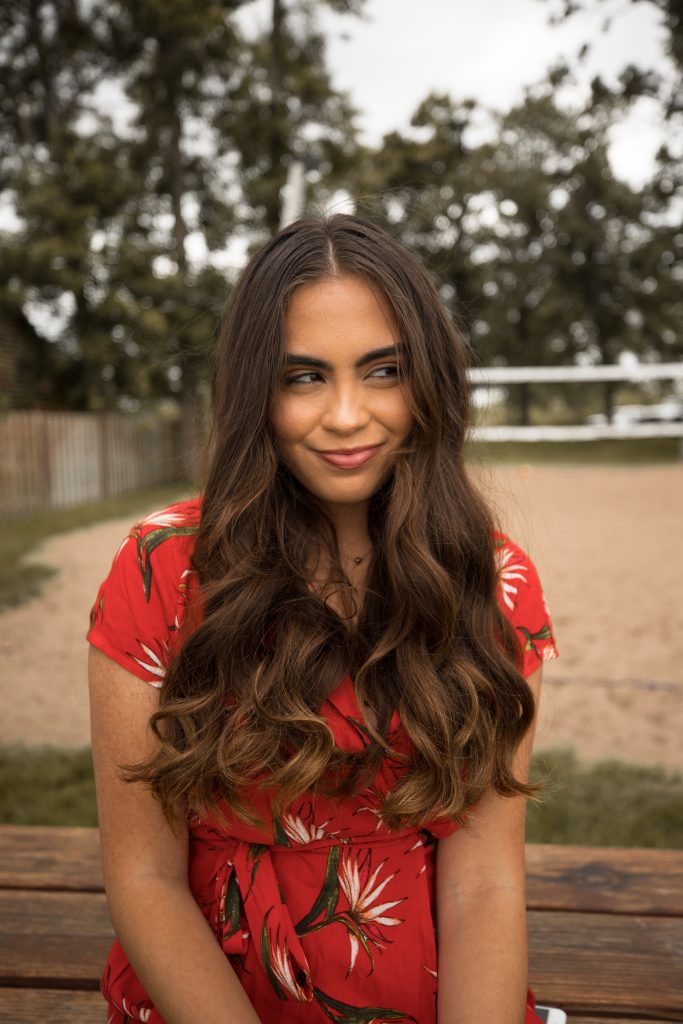 Wearing all products mentioned in this blog post.
This is a brand that you may have not heard of yet, but they are FANTASTIC. This brand is all about makeup for people of color and they know the importance of shade inclusivity. This lipstick is from their Capsule Collection and it is gorgeous. This shade is the perfect pop of pink for summer.
When it comes to warm weather, you tend to sweat. And when you sweat, makeup tends to get oily. However, this powder mattifies your face and keeps all that oil at bay. I really love this product because for such an affordable price, you get such a great product.
For summer I love being a bronzed babe. And this bronzer is the BEST! It's pigmented, blends well, smells lovely, and lasts forever. A little goes a long way. I've had this product for 5-6 months, I use it almost daily, and I still haven't even hit pan!
Once I'm done with my makeup, I always finish with a few spritzes of this setting spray. I have been using this setting spray for a few years now and it's a tried and true product. This seriously locks my makeup in and keeps it from sliding off my face like a butter on a hotcake. Such a good product.
Do you guys have any current summer beauty favorites? Let me know in comment section; I'm always on the hunt for new amazing products!
Thanks for stopping by!
xo,
jess